Gadget competition is getting tougher, it turns out that you can get cheap cellphones with sophisticated specifications. Various kinds of smartphone vendors are currently competing with each other to sell their products at a price that is quite affordable but the quality is not cheap.
In fact, you can also easily get 3 million hp complete with advanced specifications that support the smartphone. So, now you don't have to spend too much money if you want to get the best smartphone.
list of contents
Sophisticated HP at a Price of 3 Million
Sophisticated HP at a Price of 3 Million
It's not impossible to get the best smartphone for only 3 million. There are several smartphone brands that sell their products with the best specifications but are still sold at prices that are safe in the pocket. Based on the information we quoted from halobogor.id , here's a list of 3 million cellphones that you can get.
1. Vivo V19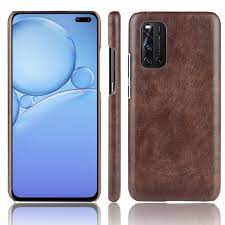 Vivo V19 comes with a super AMOLED screen that uses the latest technology, namely E3 OLED and is scratch resistant. With a screen size of 6.44 inches, this smartphone is equipped with a full HD + resolution (1080 x 2400 pixels) and a screen ratio of 20: 9 which makes it look wider.
The image quality that you can get from this 3 million HP is not kidding. Vivo V19 is equipped with 4 cameras. The main camera is 48 MP with an aperture of f / 1.8, an 8 MP super wide angle camera that can take pictures with a wider scope, a 2 MP depth sensor camera that can produce a bokeh effect, and a 2 MP macro camera for taking close-up objects.
The front camera has a resolution of up to 32 MP with an aperture of f/2.45 which helps you to get the best selfie photos. The Super Night Selfie feature embedded in it also helps you to get selfie photos with only minimal light.
There is no need to doubt the performance of the phone because it has been equipped with the Qualcomm Snapdragon 675 AIE chipset. The existence of Cooling Turbo helps your phone to not heat up quickly even when used for a long time.
2. Realm 6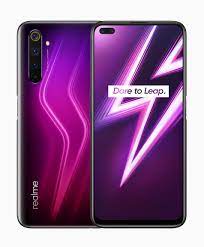 Realme 6 is one of the phones that is the target of many smartphone users today. How come? In addition to being present with a 64 MP main camera capacity, an 8 MP ultrawide camera, a 2 MP monochrome depth sensor camera and a 2 MP macro camera.
The performance of this 3 million HP is not kidding. Using the MediaTek Helio G90T chipset, it is suitable for playing your favorite games. The battery capacity that reaches 4,300 mAh makes it have a long enough endurance. In addition, this smartphone is also equipped with 30W fast charging technology.
3. Samsung Galaxy A70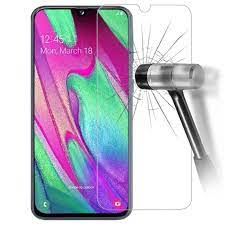 The advantages offered by the Samsung Galaxy A70 are premium and luxurious designs and have large screens. Equipped with 3 cameras, the main camera is 32 MP, the second camera is equipped with an 8 MP ultra side sensor, and the third camera has a 5 MP resolution that can produce a bokeh effect.
The performance of the Samsung Galaxy A70 is also quite slick because it uses the Snapdragon 675 chipset. This chipset is the best series from Qualcomm. It has 128GB of internal storage with 6GB of RAM.
You can get the three best smartphones above for only 3 million. Well, for those of you who want to get a cellphone with superior specifications but don't dry out your pocket, the three smartphones above can be an option. Which 3 million cellphones will you choose?