Ever found a message in your Microsoft Windows as "File Access Denied" or Make sure the disk is not full or write-protected because the file is already in use by other program or user? Sometimes this error message occurs because the files, folders are locked and here is a simple utility to get rid of such messages so that you can access denied files every time.The software called Folder unlock will help you in unlocking files and folders from your windows system!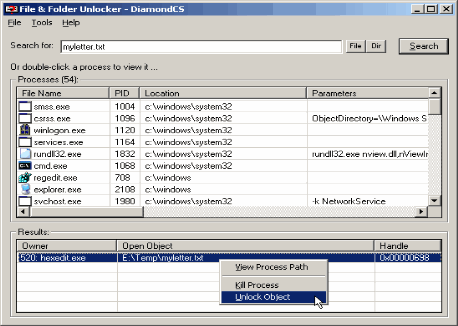 Download Folder unlock
This Folder unlock will help you to unlock locked files & folders, browse the file from the folder or choose the whole directory to be scanned and folder unlock will display those files from folders which needs to be unlocked.Select your file and unlock them, you can unlock almost all the file objects and stop them from running behind the system including notepad text files.Folder unlock also allows you organize the locked files by allowing you to export the results.if you are looking to lock files and unlock them using the same application then check out freeware Folder lock software.