Acer takes respect for the environment very seriously and has just introduced its new Acer Veriton Vero Mini MiniPC and an environmentally friendly monitor called BR277, devices that use recycled plastic as the main component of their design to protect our planet.
It is not the first to see that Acer launches a product with these characteristics, not in terms of specifications, but rather in terms of the materials with which they are manufactured. In this case, they go back to investing in plastic in all or part of the chassis.
Not only that but also the boxes in which these products are sent when a user decides to buy one of them are also recyclable, making everything more sustainable so that the user can more easily dispose of the box in a recycling container.
In addition, their range of sustainable computers that they have called Vero and which includes the Acer Veriton Vero Mini, are easy to repair by professionals because they have been created so that they can be easily disassembled in case of any problem, this allows them to be repaired. and, consequently, increase their useful life and prevent them from being converted into unserviceable equipment sooner.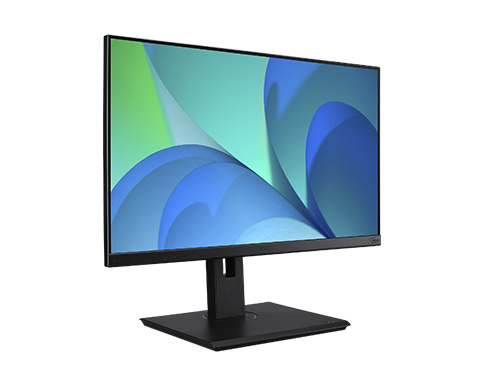 Acer Veriton Vero Mini, all the details
We start with the Acer Veriton Vero Mini, it is a tower computer in Mini format ideal for placing in very small places thanks to its small size. It goes almost unnoticed due to its black color and its compact recycled plastic design .
Unlike the rest of the towers, the Veriton Vero Mini is designed to be placed in a horizontal position, although there are no problems to place it in a vertical format. It offers multiple connections among which we find several USB ports, a 3.5 mm audio jack, etc.
Inside we find the latest generation Intel Core vPro processors, the only data that is known about its hardware, we do not know RAM or internal space available, but presumably, there will be several versions so that the user can choose the one they want.
Acer Vero BR277, the ecological monitor
Also the Acer Vero BR277 can boast of having at least 50% of its design in recycled plastic , to which are added ecological certifications such as TCO, EPEAT and Energy Star. It is very manageable since its height, inclination and also can be rotated.