As you may know, Veoh.com is a popular site where people can share, watch videos and create a community around these videos by joining public groups. So, here is a quick post on downloading the Veoh web player to watch videos of any length.
While YouTube does offer full-length movies, Veoh allows any users — which YouTube doesn't — to upload surplus amount of movies, music and miscellaneous videos of any length. However, to watch these videos, one should download Veoh Web player.
Download Veoh Player For Windows
If you are using the Windows OS and if you have Adobe flash installed on your PC, then go ahead and download the Veoh web player from this link. This is a free player with no strings attached; however, I have noticed some of the people are complaining that the Veoh Web player bundles spyware and virus, which is not true.
I'd always recommend you to go with the custom installation to avoid installing Veoh toolbar (if you don't really need it). Before we move ahead, you should know that only the Windows XP and Windows Vista users can enjoy watching full-length videos on Veoh.com. Unfortunately, Mac OS X and Windows 7 users have to find alternative way around on their own.
Veoh Web Player Setup
Launch the downloaded .exe file of Veoh Web player and follow the instructions: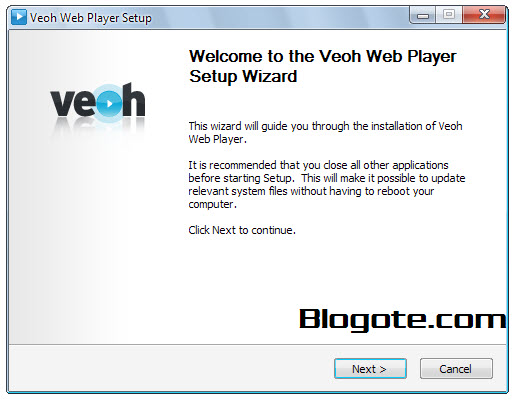 If you don't want to tangle your browser with toolbars, then choose the custom installation and uncheck both the Veoh toolbar and Veoh search engine.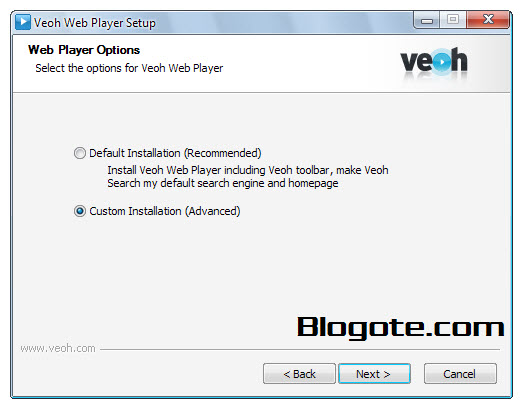 In the next process, check "Do not install TuneUp for iTunes," as I believe TuneUp is a paid plugin for iTunes.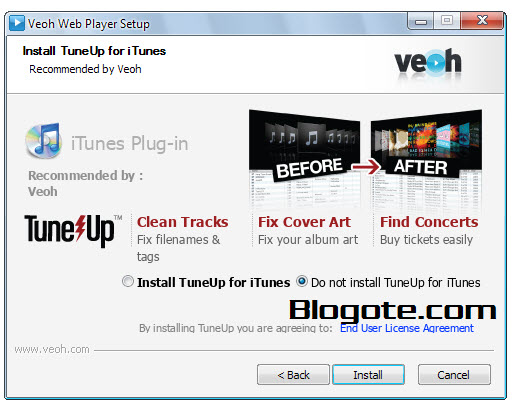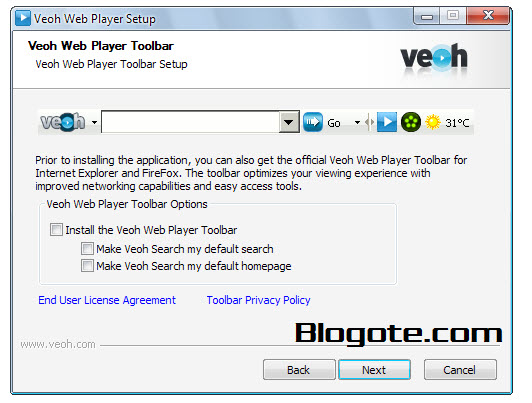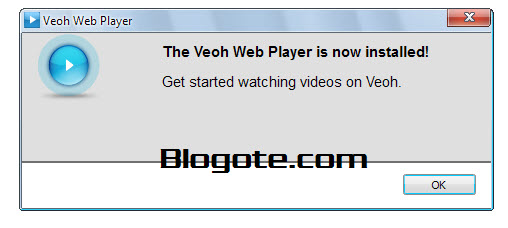 The Veoh Web player is successfully installed! That's it — No more 5min video previews anymore. Launch the program and enjoy watching full-length videos on Veoh!