Apple's fantastic marketing and production skills have made the iPod synonymous with handheld media players. However the pricing and lack of basic functionalities like an FM receiver and the hassles of iTunes is a major turn-off for some.
If you're one of them here are some iPod (and iPod touch) alternative media players for you.
Best iPod/ iPod touch Alternatives
1) Microsoft Zune – Microsoft's much publicized iPod killer, the Zune never really achieved that but it is quite a commendable music player and holds its ground well. Armoured with a fantastic screen and a great battery life it is as good a music player as Apple's offering.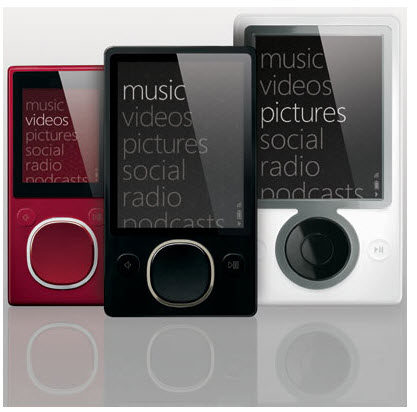 Ample storage capacity means you can carry around all your favorite tracks with you. It also features an FMN receiver for those who really miss it on an iPod. There's an HD version available too now which is priced competitively with the iPod touch. The Zune features Wi-Fi and music can be shared over it among other Zune's as well. Neat!
2) Sony's Walkman series – The only company which comes close to Apple's slew of media player devices is Sony with their Walkman line. Featuring many models there's a Walkman for everyone. From behind the ear screen less (awesome-looking) models to large OLED screen behemoths for your video viewing needs Sony has a model to suit all these needs.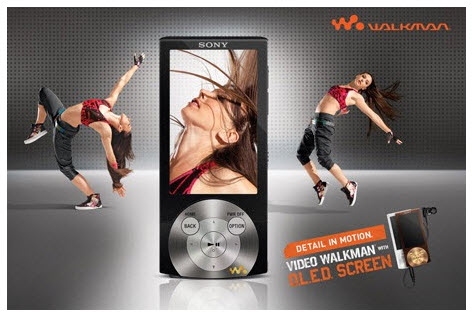 Very competitively priced and armed with a superb battery life they offer serious competition to Apple when it comes to portable media players. Not to mention superb music reproduction, better than even Apple's according to some. If Apple doesn't have something that suits your needs it might be time to consider Sony.
3) Archos 5 tablet – Archos' tablet is like the iPod touch on steroids. Featuring a full touch 4.8 inch screen, the device comes with Android 2.1 as the operating system which means apart from taking care of your media playing needs it will also run hordes of Android apps.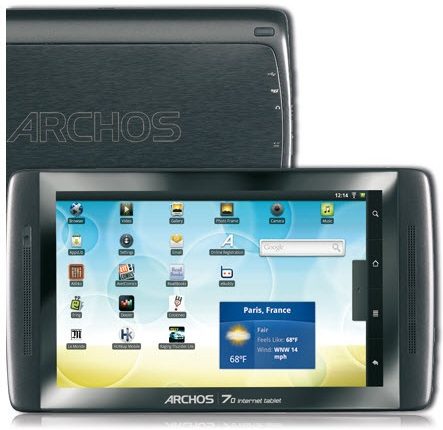 The tablet has everything from Bluetooth to Wi-Fi to a built in speaker. The 720p HD video playback makes it great for viewing videos. The touch screen isn't as sensitive as the iPod touch but at a lower price and much greater functionality it is a seriously good alternative.
4) Creative ZEN – Creative's flash based media players come in many storage sizes ranging from 2 to 32 GB. The ZEN devices also feature SD card readers so the storage can be increased by using SD cards.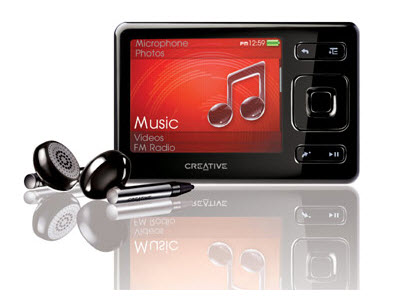 The ZEN players are very reasonably priced and offer quite a range to buyers. Video playback on the higher end ZEN devices is spectacular and FM radio is a feature on all of the devices.
There you go folks, the best 4 alternatives to the iPod.