A redesigned version of Google+ app is now available on the App Store for free download.
With the Google Plus mobile app, it is easier to share links and updates with your Google Circles while browsing through the stream or even group messaging everyone is plain easy. Google has certainly given its social networking app a fresh coat of paint with this recent update.
Compare this new Google+ app to the older version, and you will notice the entire interface is now much clearer, with images looking sharper and richer on your iOS screen.
The iPhone version works flawlessly, and I believe this major haul and visually pleasing design can only attract more mobile users to use Google Plus frequently.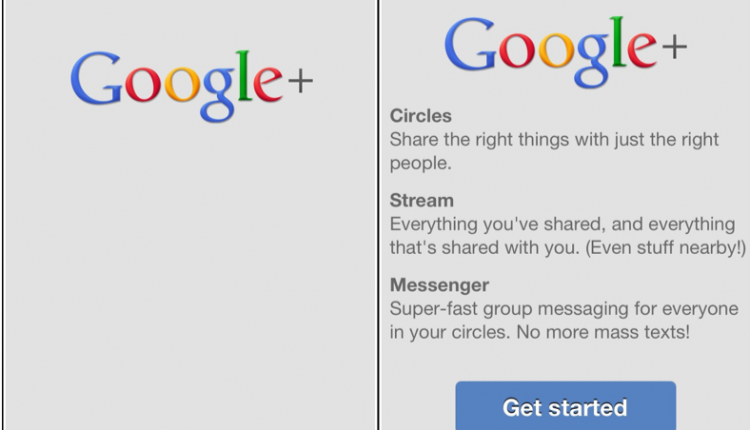 If you are using an iPad, you should know that the new version of Google+ app is not available on your device, although Google will roll out an update for iPad very soon.
Once you launch the app, you will be asked to log in through your Google account. You can choose either Wi-Fi only or Wi-Fi + mobile network to upload images and interesting videos on your Google Plus account. These media files will be stored privately and will not be visible to everyone as long as you don't share them.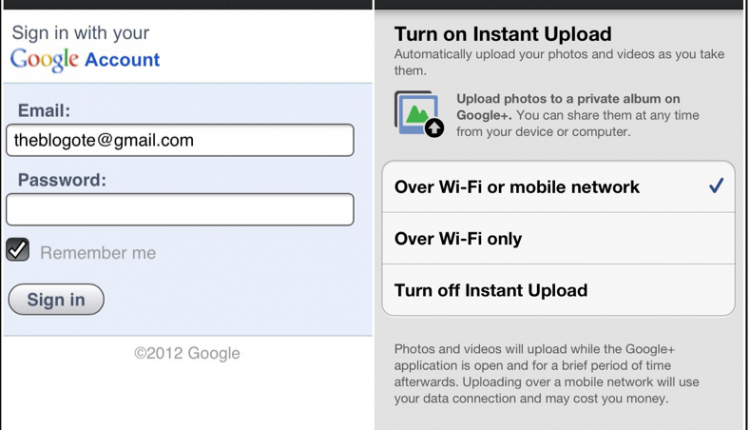 Tapping on All Circles gives you the ability to change your Circle and get updates instantly.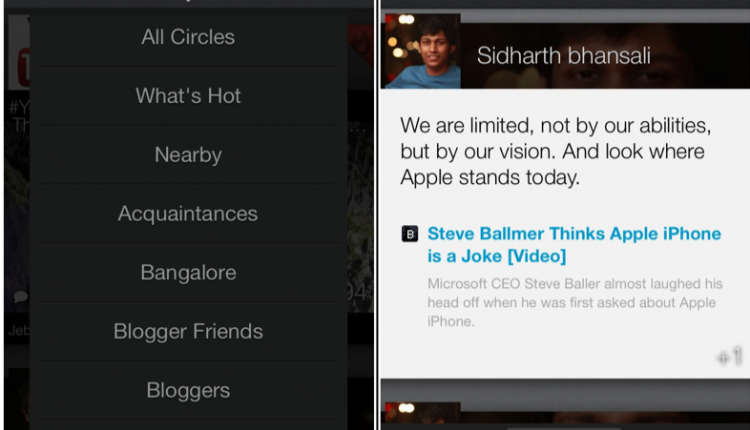 The +1 button floats at the top of the iPhone screen as you are browsing through others stream. You can also use the messenger to interact with your Circles.
It is now easier to request a video hangout right on your iPhone by using the Messenger option. You have the ability to add up to 9 people to have video chat through their mobile phones or desktop computers. For now, Google+ hangouts on air is not available with this app.
Lastly, probably the most prominent feature of the iPhone-only Google Plus app is its depiction of photos in the smooth-scrolling post stream. The images are crisp, and personally its a delight to scroll through these rich-images and videos.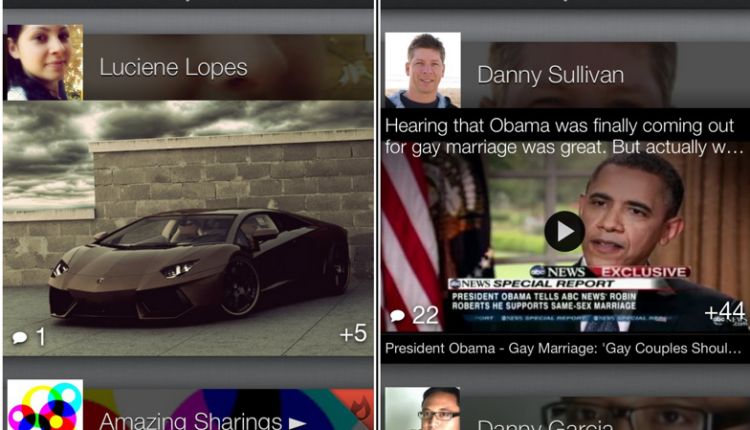 Download Google Plus App [iTunes App Store link].
App Tested on: iPhone 4S.
Requirements: New version compatible with iPhone, iPod touch and iPad.
iOS Required: iOS 4.3 at least; works on iOS 5, 5.1.