Microsoft Windows 11 offers free upgrades to Windows 10 PCs, laptops, and tablets. After checking hardware eligibility, reliability, and other factors for existing Windows 10 devices to provide the latest operating system, Microsoft will notify users of Windows 11 upgrades through the Windows Update settings page. increase.
The easiest way to download Windows 11 is to check for Windows updates on your Windows 10 PC. However, Microsoft will slowly release Windows 11 over the course of several months, so downloading and installing Windows updates will not result in an immediate Windows 11 upgrade.
If you start a Windows 10 Home or Pro on a PC, regardless of whether the PC is officially supported, to install a uniform version of the Windows license authentication it can be done. Windows 11 Home requires a Microsoft account and an internet connection. You can continue to use Windows 11 Pro with your local account .
Check compatibility with Windows 11 PC
Before you upgrade to Windows 11, you must first make sure that your PC meets the minimum requirements for installing Windows 11. The easiest way to check is to check Windows Update for related messages about Windows 11 upgrades.
If you still can't see it, you can also check it in the Windows Insider Program. As below1Your the PC does not meet the minimum hardware requirements for Windows 11. Channel options are limited. A message appears you know that your PC needs some action to upgrade to Windows 11.
Go to the following Microsoft PC compatibility check page. Download the Windows 11 compatibility application and check if your PC is suitable for upgrading to Windows 11.
▼ The link below is a page where you can download the application for checking Microsoft PC interchangeability.
Windows
Download the Windows 11 compatibility app and check the PC normalizationhttps://www.microsoft.com/en-us/windows/windows-11?ranMID=24542&ranEAID=nOD/rLJHOac&ranSiteID=nOD_rLJHO
▼ First of all, the following2You can see the minimum specifications required for a Windows 11 upgrade by clicking View system minimum requirements. Moreover,1PC Normalization Check You can check the specifications of your PC directly by clicking Download App.
The most problematic Windows 11 system requirements are the presence of Secure Boot and TPM (Trusted Platform Module) version 2.0 chips. You can check the details on the following page.
Includes 8th generation and above Intel Core processors and AMD Ryzen 2000 series processors and above. All processor chips were released in late 2017 and early 2018. Virtually older computers will not be able to officially install Windows 11. This is a big difference from Windows 10, which can boot Windows 7 or Windows 8 and supports almost everything.
Download the PC normalization check app and check the PC system requirements
▼ Above1Click Download PC Normalization Check App to download the following file "WindowsPCHealthCheckSetup.msi". When the download is finished,1Click the WindowsPCHealthCheckSetup.msi file to install it.
▼ When the installation pop-up is displayed as shown below, first1Check "I accept the license agreement" and check2Click the install button. After the installation has been done for a while, when the installation is finished,3Click the Finish button.
▼ The PC normalization check app will start as shown below. here1Click the check button now .
▼ The result,1This PC is currently displayed as not meeting Windows 11 system requirements, as the cause2Seems to be because TPM 2.0 is not supported / p>
Older motherboards may not have a TPM chip and may not meet system requirements, but motherboards within the last few years may have TPM 2.0 functionality built in. , It's possible that you haven't enabled that feature by itself.
▼ You can check how to enable the TPM function on the motherboard on the TPM-related page below.
On the motherboard settings screen, for Intel systems, it is displayed on the TPM somewhere in the chipset or security settings, and if the settings are not found, find and enable the PTT. AMD systems, commonly referred to as fTPMs , are also known as PSPs.
▼ Intel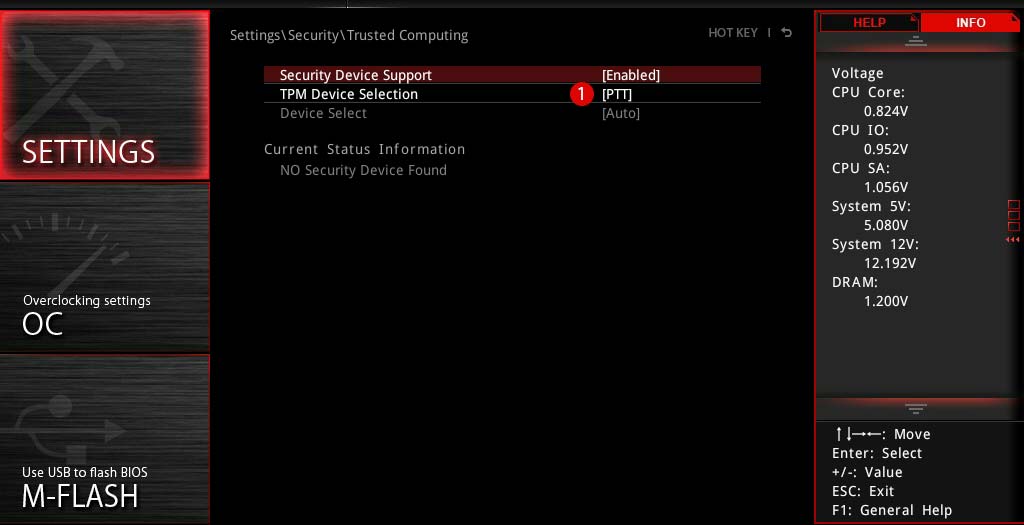 ▼ AMD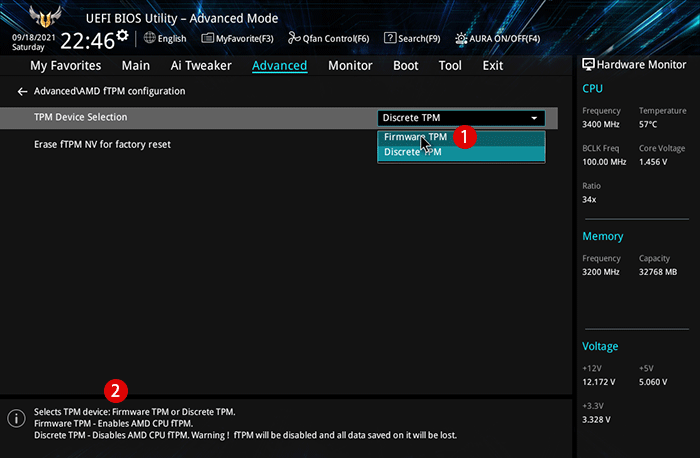 Also, if the boot fails, the hard drive or SSD is set to the MBR (or Master Boot Record) partition table instead of the latest GPT (GUID Partition Table) format required for both secure boot and UEFI. There is a possibility. You need to convert the drive whose partition style is listed in the MBR.
▼ If you meet the system requirements for Windows 11 upgrade such as TPM, please do as follows1This PC will show that it meets the requirements of Windows 11.
Upgrade to Windows 11
▼ Microsoft has a way to upgrade to Windows 111Windows 11 Installation Assistant,2Windows 11 installation media,3It offers three options, including windows 11 disk image (ISO) .
1Windows 11 Installation Assistant: The easiest way is to automatically continue the upgrade when it is possible to upgrade to Windows 11 through a Windows update.
However, if your PC is not ready for an upgrade, it will wait for Windows updates to be available. Users who want to upgrade now can manually download the following Windows Installation Assistant app and upgrade to Windows 11. Simply put, it overwrites your existing Windows 10 and upgrades to Windows 11.
2Windows 11 installation media: There is a clean installation method on your PC. After formatting the storage drive cleanly without going through the Windows update, create the installation media on the USB flash drive (or DVD) by installing Windows, then Windows 11 to boot the USB (or DVD) To install.
3Windows 11 Optical Disc Image (ISO): A method of downloading a Windows 11 optical disc image (ISO) , mounting a virtual disk such as a flash drive (or DVD), and then installing Windows 11. This method seems to allow the installation of Windows 11 on computers with CPUs that do not currently meet the requirements of Windows 11 by editing the Windows registry to bypass the CPU check.