While the Apple iPad does have a huge chunk of the tablet consumers, multiple groups are each bent on regaining their stands on certain grounds.
Grasping the concept that they could attack where the iPad is most vulnerable, more and more manufacturers are focusing on their marketing and products development to have the common enemy count the time until it waves the white flag.
Well, it sure sounds melodramatic, but it sure is real with how things are going with the rivalry between the Apple iPad and all the other slates pc tablets; So real that the changes, new faces, multiple integrations and agreements are coming up in a matter of days. But what's cooking the slate war out there? Check out the best tablet pc that are ready for the battle..
Asus Eee Pad
With a warning that Asus will launch an even meaner product in June, the Eee Pad poses a lot of questions, particularly to its OS and use of Qualcomm's Mirasol. Whispers have it that the Waveface concept will be likely seen in this Tegra 2 tablet.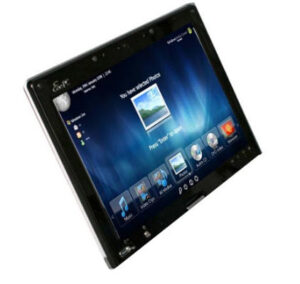 What's guaranteed for now is it will feature the nVidia Tegra 2 graphics and dual-core ARM Cortex-A9 CPU, and possess 3G and wifi capabilities.
Fusion Garage JooJoo
This $499 tablet is the most predictable threat with its known first generation graphics, web-based applications, built for easy computing with out-of-the-box flash video.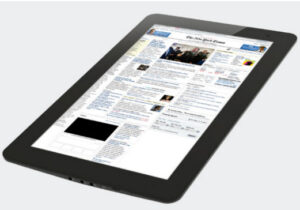 We've heard so much about this 12.1-inch device with multi-touch display and Ubuntu Linux interface. It's an enemy without threatening warfare.
HP Slate
Now this slate PC is altogether a different story, with its most advanced armaments, intelligent capacities and solid gains on the lengthy war. It's guaranteed to keep the Apple iPad closely watching and working overtime to ensure their scope of consumers stick to their side of each battle.
This slate from HP is known already to have an 8.9-inch multitouch screen and runs on Windows 7. It comes also with hardware-backed Flash video playback, and runs the Kindle app of Amazon.
Microsoft Courier
The courier is one tablet that could go head-to-head with the Apple in terms of interface. This folding two-screened gadget is expected to hit the market before the end of 2010.
Reports mention the Courier is armed with the nVidia's Tegra 2 chip. It is further to be fueled with Zune's HD and Windows Mobile 7 series phones, both good news for consumers.
Dell Mini 5 (Streak)
In the Dell army of tablets, the Streak is tagged the great contender in the slatewars. With its 5-inch multitouch display which is much smaller compared to the iPad and other competitors, it's definitely well-armed.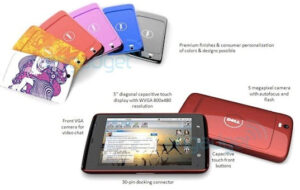 Plus, its other features like higher speed, convenient front-facing camera and voice recognition puts the Streak at a greater advance. This 5.9 x 3.1 x 0.4 inch of an eight-ounce tablet also has the leading key specs and is expected to hit the market by June this year.
Lenovo IdeaPad U1
Finally, ready for the next battleground would be the IdeaPad U1 with powerful arsenal of Windows 7. It could be switched from just a simple machine to a multitouch tablet, independently running its Linux interface.
Whether you use the pad as a laptop or as a multitouch tablet, two or more tasks can be run on either mode. This Lenovo offering comes with 8 hours battery life, 3G screen and a keyboard base you can operate independently.