In one of the biggest claims made in recent tech history, the LG marketing VP has stated that their tablet 'will be better than the iPad'. While he is basically doing what he is paid for, and that includes creating hype around impending product releases from the company, this is probably a statement that borders on the incredible. Or does it?
After all, the iPad is the only established tablet around and if you want to make it big you have to seek to outdo the market leader. So, it's really no surprise that the iPad has been named in an effort to get more mileage for the Optimus line of tablets LG plans to introduce in the next quarter.
And this Android tablet may be something to talk about, because unlike the iPad it is not entertainment-centric. In a marketing release LG has revealed that this tablet will focus on content–creation and have features and benefits which will help you create documents, edit videos and programs.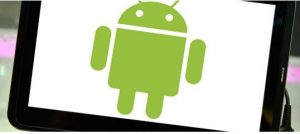 It will indeed be 'surprisingly productive' if you can do such stuff on a tablet, because tablets generally have hardware limitations which prevent them from becoming workstation substitutes. Of course if LG claims are not baseless, the tablet should pack a solid punch in terms of hardware as well.
LG Optimus Android Tablet may also use a screen similar to those found in high end laptops to add to the productivity of the device. This should make it popular across all sections of users.
And it's good that LG is trying to position the product in a manner which will help in fulfilling gaps left by the iPad's inadequacies. If this tablet also aimed to be a complete entertainer, not only would it be labeled as a 'me-too' product but there would also be very little to get excited about.
In the same segment this tablet would also have to compete with the HP Slate which also promises the right balance of work and play. But there is enough room for the both of these products to thrive.
The marketing VP has done the LG Optimus tablet no favors by making a claim which will no doubt raise expectations. But what if the tablet does manage to live up these high hopes?