Microsoft Kin One and Two entered the market with the purpose of giving the youth an interactive mobile phone with the demographics just like the Sidekick.  With the release of Microsoft Kin, the competition between the newly released phone and smartphones like iPhone became very strong.
Also Microsoft Kin phones have many TV advertisements to introduce and attract the youth to use this phone. But despite all the efforts and advertisements, the mobile phone got little attention as compared to iPhone and other smartphones. The primary reason is that the other smartphones are cheaper with the capability of running thousands of applications as compared to the Kin.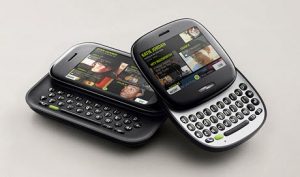 Due to the impact of the Kin to the market, Verizon cut the prices of Kin One and Kin Two. Verizon lowered the price of Kin One from $49 to $29 and Kin Two from $99 to $49.  This was a very good discount for all the users of the Kin phones. But together with the discount, the customers have to sign a new two-year contract and should agree to pay additional $29 or higher for the monthly data plan.
Microsoft remained silent about the discount on Kin phones but the turnout of the release is rather low as what was expected. It was said that the Kin phones are being overpowered by droid units and other Palms. This is according to one of the workers at one-big Verizon store.
To have a firsthand experience of the Kin phone, I tried to use it and as I explore the features of the phone, I noticed that there are only few cool phone features that the teens can enjoy. These features are the Zune player and the PC-based Kin Studio. The player lets the Zune subscribers to stream songs over the Internet. This is perfect for people who enjoy listening to music.
On the other hand, the Kin phone doesn't have a calendar and it has incompatibilities when it comes to Twitter.  Twitter users have a hard time in replying to a post or sending direct messages.  A staff from Microsoft said that some of the issues will be resolved with the software update in Mid-summer, although the software update was not discussed further.
But you know, not being able to create the wave, Microsoft kin has been taken down. Yes, kin is dead. A choice well made by Microsoft. And now what? Microsoft are focused on MS Windows 7 phone.