Smarter and free ways to track mobile phones
If you have the inclination and money, you can have a different handset every day. It is not only the model that will differ, but the technology and functions in each of the cell phones will also be distinctly unique. But what happens when your pricy mobile gets lost? Most of you will console yourself by thinking it is your bad luck, and will abandon all hopes of retrieving back your precious possession.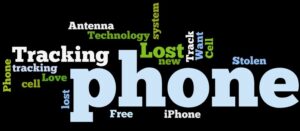 But the advancement of technology has shown its benefits in this case too. Now you can get back your lost mobile with the tap of a few buttons! If you are curious about this, start reading further. This is going to be a long read, so take some time out and read everything slowly as I am going to educate you on some of the best ways to track cell phones and smartphones.
Before we get into the depth of the topic I wish you convey that you must not consider the techniques of mobile tracking as S.O.S remedy, which will be applicable only when you lose your mobile. It is a handy technique to know what's going on in your friend's mobile as well! Say for instance, you did not meet or connect with your friend since your night out last month. Your mobile tracking device will inform you about his whereabouts and locations whenever his mobile is switched on.
If all these sound really inspiring (it does, right?), you must read further to understand the techniques involved in searching and locating a lost or stolen phone and what are the apps to use for finding your own lost smartphone.
Useful Cell Phone Tracking Techniques
1. Using Google latitude to track mobile location
Whenever your mobile gets lost, the first thing that comes into your mind is the present location of the device. Most of you will agree with me that getting feedback on the location of your lost mobile gives an impression that you can rush to the spot and retrieve your much loved gadget immediately. You will surely feel out of the world when I say that Google Latitude does this 'noble' job for you!
There is a welcoming thing about this wonderful online mobile tracking app. Neither will you need any expensive tool nor any high-tech GPS technology in order to build up a GPS Network of your cellphone. You need to access the web from another handset or a computer and log on to Google Latitude in order to get access to the same. Do take a note here; registration to Google Latitude is also free! Every time your mobile is switched on, you will get a prompt in the Google Latitude with information of the latest position of your device.
Most users believe that this is a far more convenient mobile tracking method than many other techniques. Why is this so? This is simply because you do not need a GPS handset at all. Even if your lost handset is GPS enabled, it is not mandatory that GPS should be activated.
Next plus point of this app is that it is workable for any mobile as long as you have options of accessing Google Maps from the same. Now your question might be: What if the mobile is lost? – I cannot expect someone to open Google Maps from my lost handset so that I can track it faster? The answer is more pleasant that you have ever thought! The app needs a handset that can access Google Map, that's it. You never need Google Map to remain activated in the set every time you try to track its location – it is already included in the GPS Network.
One thing is clearly understood from this – Google Latitude is a mobile tracking app that helps you to locate your long lost friend too if he/she uses iPhone, BlackBerry, Windows Mobile 5.0+, Android devices or Symbian! These mobiles have ready accessibility to Google Map and Google Latitude. As long as your friend's mobile is switched on, you can trace his location in the Google Map in your mobile.
Thus, it is best to comment that as soon as you buy a dear handset you must make it a point to set up a Google Latitude in the same, connect with all your friends and remain tension free that you will be able to trace the mobile even when it gets lost.
2. Using Radio signals to trace lost mobile phones
I can assume that you are already aware of radio signals that your cellphone emits constantly. You won't believe; this radio technology can be a great help to you when your mobile gets lost. However, you might require GSM signals or GPS signals turned on in your lost gadget when you plan to track your lost mobile using radio signals. It is more workable for a GPS handset.
Thus, one thing is for certain. When your mobile gets lost, it is mandatory that its GPS or GSM signal remains enabled and the handset remains turned on. It is only in such a situation that the radio signals will be able to function properly and track down your cellphone in respect to its nearest cellphone tower location.
But a major drawback of the technique is that it the application will never work when the mobile is turned on. You can expect the least that it will remain switched on if it is stolen, unless the thief takes time to learn how to switch off your handset! However, if it is lost then you can still keep your fingers crossed and hope for a positive news when you are using radio signals to track it down.
3. GPS Tracking system
Using Global Positioning System tracking, and a GPS locator, a person interested in knowing about his or her current location basically uses the locator to send a few signals to the satellites and his or her location is immediately triangulated using three satellites to a few hundred meters.
One of the prime usages of GPS tracking system is for fleet and asset tracking. This method uses a tracking transceiver on each car GPS tracking system that utilizes the satellites of the Global Positioning System to track down the positions of each and every vehicle, cell phones and asset that the enterprise or company holds and pinpoints their location on a large map of their expected positions.
If a handheld Personal Digital Assistant (PDA) or smart phone can also use their built in General Packet Radio Service (GPRS) or 3G equipped broadband services to send the data to the satellite, that is also known as wireless tracking.
This is also put into practice with the web tracking service known as GPS tracker that is initialized by many scripts and programming languages that use existing open source Access Point Interfaces (API) to convert a simple notebook computer with an internet gateway into a veritable GPS device known as GPS web tracking. Using this procedure, a central server converts internet data into signals for the GPS system as a wireless GPS locator. For more, check out our article on how GPS tracking system works.
4. Using Cell phone reverse tracking to locate friend's stolen phone
The app that I am going to discuss now is not going to be of any help to you if your mobile gets lost. But this is definitely a grand way to track down the owner of a handset from where you are getting messages regularly. Cases like these are very common, and we do not have any idea of the sender of such messages. They keep on bothering us and we cannot trace them out.
It is still okay when such messages mean no harm. But think how irritating it can be if the messages are abusive or if the sender seems to be a blackmailer! You need to track down the person and hand him over to the police, and cell phone reverse tracking app will be ideal for you in your mission.
You need to go about it by noting down the number appended to the message. Now visit the online directory, insert the number and all the information about the owner of the cellphone, his location, address and cellphone model will be right in front of your eyes!
The steps are very simple. You need to get registered with a licensed cellphone tracking agency. They will install a virtual modem in your cell so that every activity done on it can be tracked and the information can be sent back to you. Thus, it is needless to mention that every time a person calls you, gives you a missed call or sends you a message, you will get message from the service provider with detailed feedback on the sender. You can adjust the frequency of the messages as per your convenience too so that they do not bother you when you are busy in your work.
Another benefit of the service is that you can receive these notifications on a different device too, such as a different cellphone, your net-connected computer or laptop, or a Smartphone. You are supposed to install the IP address or the number of the device for this.
However, there is still a bad news you are going to hear about this method of tracking mobiles. You can expect to find the details of a person only if he is listed in the tracking directory you are using. Otherwise, the whole process will become futile, and to be honest, there is no all-in-one cell phone tracking agency too.
Location Tracking apps and software for your smartphones:
1. Track lost or stolen Apple iPhone
If you have already lost an Apple iPhone and you want to recover it, use your computer for tracking the device. Using Find My Phone, a free iPhone tracking service from Apple, it is possible to find iPhones, wipe the data and send a message remotely to your smartphone.
Also, after installing these free tracking apps on iPhone, it gets easier to locate the position of the device anytime. You can also use your friend's mobile phone (assuming he/she has the app installed) to trace your iPhone's position in the Google maps.
2. Track lost or stolen Android phones
Unfortunately, Google hasn't come up with a dedicated feature to find your Android phone, but you have every reason to cheer if you are an Android user and your mobile is lost! Now this might sound a cranky idea to you, but there are free tracking apps for Android phones you can install on your smartphone.
These apps are freely available on the Google Play store. For more, follow our guide on tracking Android phones using free apps to remotely wipe data, lock your phone, find its location, send a message and do many more things. Moreover, there is practically no need of an active GPS connection for most of these apps. You can keep close vigilance on your lost cellphone, its whereabouts and activities throughout the day without missing a single second.
3. Track lost or stolen WP7 smartphones
Microsoft has come up with a new Windows Phone 7 (WP7) feature called "Find My Phone." Using this online app, you can track, ring, lock, and erase Windows Phone 7 remotely anytime. The only requirement here is that you must enable this feature before losing your WP7 to someone else. If you have your phone with you right now, go to "Settings" and scroll to find "Find my phone" feature. Make sure that it is connected.
I have also written about ways to track lost WP7 using free apps, and that is something you might want to check it out.
You may also want to read these tips on how to track your lost or stolen Nokia phones.
Conclusion: it's possible to recover lost phones
Sometimes your stored mobile data, such as messages, contacts and pictures, GPS technology, phone settings, etc. are used to trace the lost device. When your dear phone gets stolen and someone gets fortunate with the device, the these in-built softwares will instantly prompts you about the current location, geographical coordinates and even the new mobile number in case the new user has changed the SIM!
Real time tracking of your pretty and pricy cell phone is now convenient with revolutionary software and mobile apps. This wise solution is ideal for parents to keep a track on their kids and their whereabouts as well as trace out their long lost pals or their own cell phones (remotely through computer).
To be honest, the list will never end. Since the improvisation of technology, tracking devices and apps are available in multitude. While some are all inclusive, others are either compatible with Androids, iPhones or WP7. So, you are the best judge to make the wisest decision and pick the best way that secures your mobile against loss or theft.