The new version of Installous, Installous 4, is now available for the jailbroken iPhone, iPad and iPod touch devices. The app, as many of you may already know, offers easy downloading of games, utilities and all of the appstore application — all this for free!
Of course, Apple never emphasizes the users to jailbreak their device, but if you have already done that, then go ahead and upgrade to the Installous 4 version.
Update March 1st, 2013: The app has been discontinued by its owners. Read this article: "Installous app on Cydia Discontinued." We have also written article on apps similar to Cydia's Installous — check it out and download those new apps.
What's new in Installous 4
Sporting a brand new design, the new version of installous is distributed on Cydia with a sleek home screen, beautiful icons and improved loading speed. Bugs have been fixed in this new version — I hope the black screen bug issue has been taken care of this time.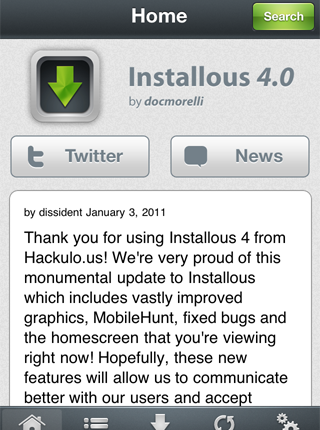 Also, not sure who is behind these rumors, but you don't have to remove Installous 3 to upgrade to the Installous 4.0 version on iPhone, iPod touch and iPad. The easier way to go about installing installous 4.0 is to hit the "upgrade" button.
Fire up your Cydia, go to Manage –> Sources and update installous to 4.0 version. The screenshot should speak for itself: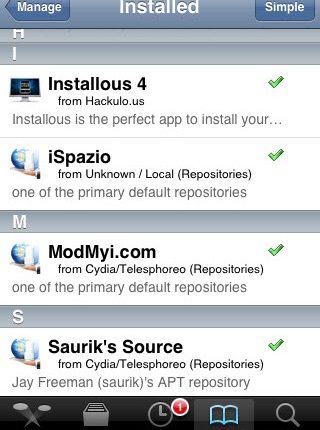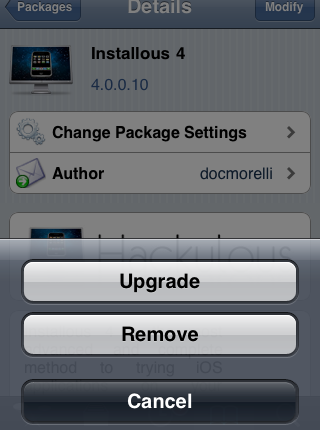 Installous 4 should be able to run on 3.x and 4.x iOS firmware on all the idevices (iPhone 3G, iPhone 3GS, iPhone 4, iPad and iPod touch, etc…).