If you are tuckered out with the limitations of Spotlight, check out the free alternative to help you regain faith in searching and organizing your files on your Mac.
Issues with Spotlight
Spotlight searches and indexes files of your hard drive, but displaying hidden, system files and folders is beyond its reach. And when infected with indexing problems, Spotlight can be downright painful.
Also, deleting files from Spotlight is a two-step process.
There are several shortcomings linked with Spotlight, but you can't deny the fact that it's the best, convenient search utility available, waiting for you all the time on the top right corner of your Mac.
That said, there are third-party tools available to make searching of files a breeze on Mac. These are Spotlight alternatives.
In this article, I'll review one of my favorite search app available as a freebie for Mac OS X.
Spotlight Alternative
One of the hugely popular app for Mac is Alfred, which does blow Spotlight out of the water. However, for the time being, we'll nudge Alfred aside and talk about EasyFind — don't forget to give a shot at Alfred app, if you haven't done it already. You know, everyone uses Alfred.
Similar to Everything for Windows, EasyFind is a free, and one of the best alternative for Spotlight out there. Sure, you need to launch the app, but once you pass through this step, you are on a roll.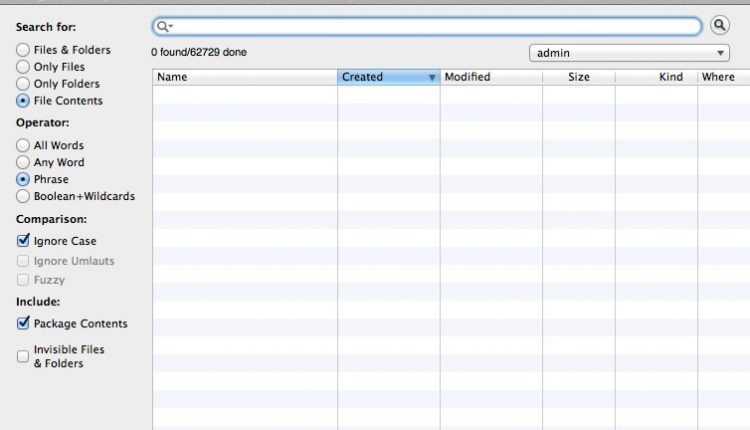 When we talk about the interface, Easyfind looks strikingly simple. With a list of options on the left, search box at the top, dabbling with files on your Mac is as easy as A, B, C.
You can search files, folders, and delete them without having to open the file in Finder. For a deep search, use custom operators. Another useful feature is the ability to find content inside the file. All you have to do is to type in the word and hit the search icon.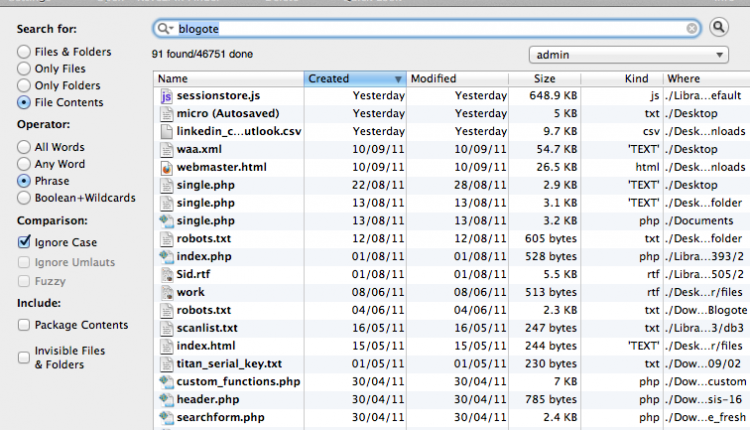 EasyFind is fast, easy-to-use but nothing magical. However, it sure is powerful to find and organize files. And when you don't get much out of Spotlight, this is the tool to embrace.
Considering the price of the app, and how useful it can be at times, I'd rate EasyFind 9 out of 10.