Like Angry birds, you can now play Cut the Rope game online for free.
Cut the Rope, a very popular game over at iOS and Android platform, has been downloaded over 70 million times. These numbers sure speak a lot about the game.
Cut the Rope is now available in enlarged version, for your PC, that too for free, all thanks to Microsoft. All you need is a browser and a working Internet connection to play this game.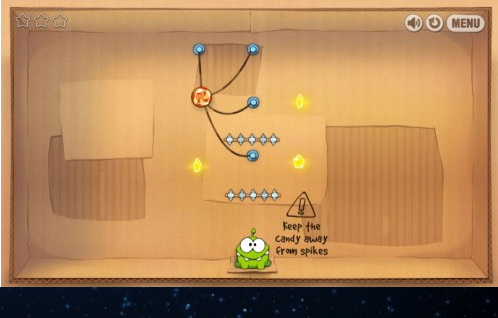 Play the official Cut the Rope game for free by visiting this website: cuttherope.ie
Microsoft announced the HTML5 version of the game to show how good a browser IE9 can be. Yes, the game does work exceedingly well on Internet Explorer, but you are free to use any browser. For Mac, there are a good many number of browsers like Safari, Firefox, Chrome, etc.
If you haven't played Cut the Rope before, this is your chance. Or, if you are bored nothing on your computer, you might as well visit the website and have some fun.