I still remember when Windows XP was considered as one of the best Windows operating systems. It was launched with a rock solid combination of stunning looks and brilliant performance. Even the launch of Windows Vista had very less effect on the popularity of Windows XP.
On the other hand, the latest Windows 7 is a real killer. Win 7 comes with the power packed combination of Windows XP's performance and Vista's glossy looks.
That being said, there's no doubt Windows XP still has a lot of users in different corners of the world. And lately a lot of Windows XP themes have been developed that can help you easily incorporate the Windows 7 look into your Windows XP. To help you cut through the clutter, I have hand-picked some of the best Windows 7 Themes for XP.
Top Windows XP Themes Based on Windows 7
1. SevenVG RTM Theme – If you are looking for the perfect Windows 7 look, there's no theme that can match the features of this beautiful theme by Vishal Gupta. It is one among the closest replica of the Windows 7 interface.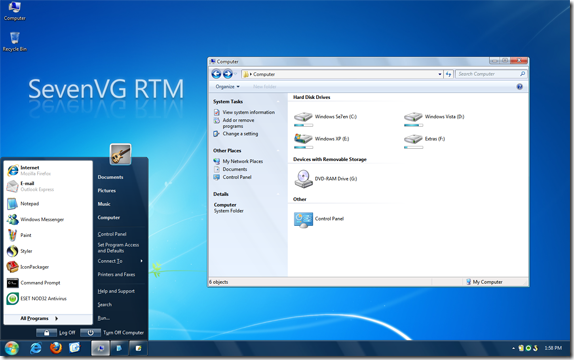 2. Windows 7 V2 – This beautiful theme gives you a complete Windows 7 experience added with 2 great taskbar customizations – Glass style and Aero.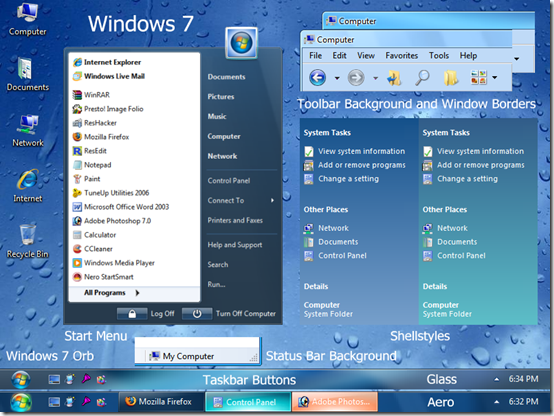 3. Windows 7 Alpha – Windows 7 Alpha Pack by Black Energy is a really classy theme for Windows XP that completely mimics the Windows 7 interface. It also comes with a custom logon that blends well with the entire theme.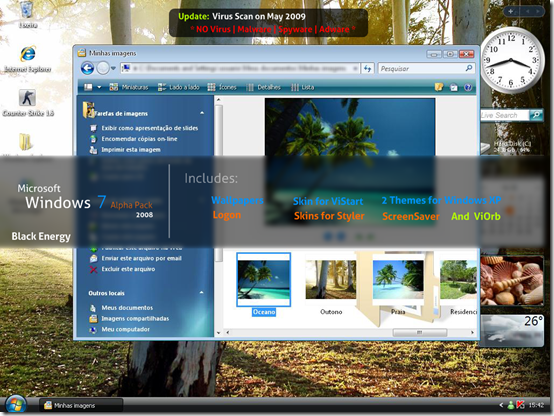 4. Aero Seven XP RC5 – This theme is one among the most advanced Windows 7 Theme for XP. It includes improved taskbar, buttons, frames, various sub-styles and much more.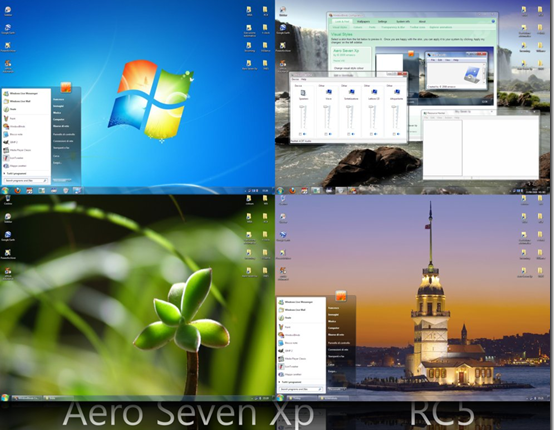 5. Windows 7 Complete – Windows 7 Complete is a complete transformation pack for XP that can completely transform your XP to Windows 7. It is an easy-to-use transformation pack and provides you with lots of customization options.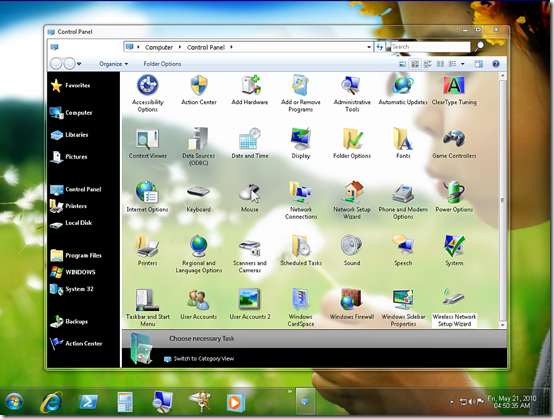 6. Windows Se7en Superbar for XP – Windows Se7en Superbar for XP is yet another beautiful theme that can make your Windows XP look just like Windows 7. The taskbar, start button, window frames etc. are matched to perfection.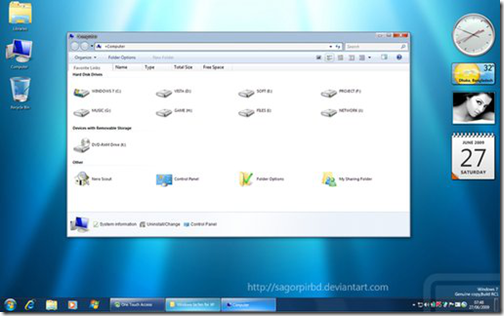 Have any other windows 7 theme recommendation for Windows XP? Share it through the comment section!