Video chatting is not a whole new ball game on the internet. Online video chatting services have been running on for years, with new changes seen every year or so. Whether it is anonymous video chatting, or one-to-one video chat, the web has it all.
AV, coming straight from AOL Inc, offers free video chat for computers and flash-supported smart phones. This video chat service sees the light today and offers video chatting with your friends without having to register.

Start a Video Chat
Unlike Chatroulette and Omegli that lets you start a webcam chat with strangers, AOL AV offers private video chatting. You can participate in video chat with the people you know. In short, AOL AV is like group video chatting with your friends, the only thing that sets apart AV from the rest of the video chat service is you don't have to register an account, or download any software.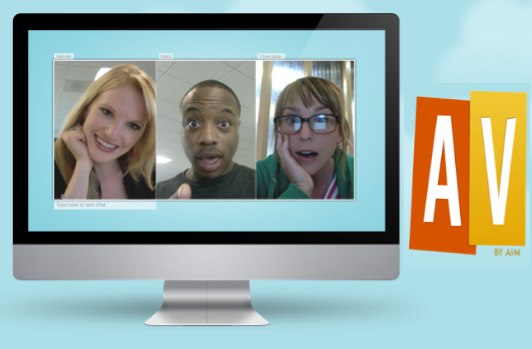 In order to get started, visit the AOL AV page, click on "Start a video chat" and share the link with your friends. You can chat with up to three friends at a time.
Also, unlike most of the video chat services, AOL AV doesn't have obstructive advertisement floating on its page — which is a good sign for any end-user.
So, put a smile up on your face and try out the new AOL AV. It may not be the new sensation of the internet, but it will definitely avoid the headache of running through any setup procedure — for all I know, it works perfectly, right out of the box!