Remember the $10 laptop the India government promised for its student a couple of years ago? And how about the $35 Sakshat tablet?
The envisioned plan by the One Laptop Per Child (OLPC) Foundation has struggled to produce the low-cost notebook for the students. And, if rumors are to be believed, the leading educational and research institutions in India are submerged into the sea of work to bring out the $35 Sakshat tablet by the end of this year, thanks to the Rs. 300 million investment by the Indian government.
Although both of these projects are far-fetched and unlikely to enter the market anytime soon, we have something up our sleeves — Yet another Indian laptop! The new laptop, eBerry, is the richer cousin of the $10 laptop.
The eBerry laptop has everything the $10 vaporware device had to offer — ranging from hundreds of educational programs for the students to an unmatched hardware design, plus it boasts 3G connectivity. But I'll break the ice for you: the pricing of this laptop is dismal.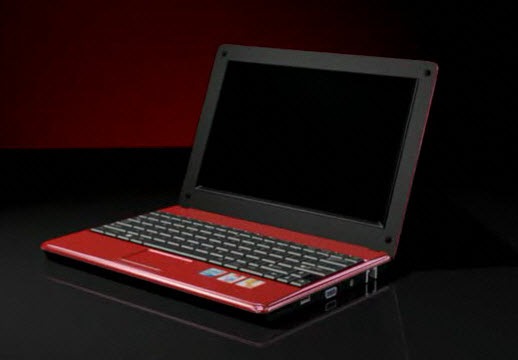 By the looks of this laptop, you could easily make out that it is priced well above $10. The laptop does come with the pre-loaded e-Learning programs and initiates new digital learning technology methods in the classroom for the students, but the price tag of $800 is surely going to put off people from buying the laptop (and reading any further). I have to admit that $800 is grossly expensive, especially in India.
The skepticism of the laptop will remain high, but the company will officially roll out an actual model for the world to see. What concerns us, despite the fact that not a lot of information has been unveiled regarding the laptop's features and technical specifications, is the potential of this device. Sure, $800 might not be expensive for some, but it will certainly make the school students think twice about the paperless education system.
With no cheap laptops from the Indian government, the eBerry will draw quite a bit of attention and possibly rake in few quick sales. However, because the laptop is highly priced, the device is likely to come under the OLPC foundation. Probably, for now, this eBerry laptop is a rich man's toy. Oh, and the Apple iPad with 3G model is available at $600. Hmm…