Remember the phones with Windows Mobile OS? I'm not a huge of these phones, let alone the Windows Mobile OS. I don't like them. However, when Microsoft released WP7 OS, I had to run my eyes over the OS to make sure my purchase was worth it. And I'm glad to say this — I'm a happy Windows Phone 7 user.
WP7 is new. It's different. Unique. Flawless. Yes, flawless!
I'm not a designer or programmer, but from the end users point of view, Microsoft really nailed it with WP7. That said, here's a brief look at why I love my Windows Phone 7, and what are the features that makes WP7 OS stand out from the rest of the mobile OS:
The Interface.
The fact that Windows Phone 7 has a beautiful interface is inevitable. It's a fact: Windows Phone 7 has a unique interface designed to make things easier. The visually appealing UI is why I was attracted to WP7. You can play with it all day long.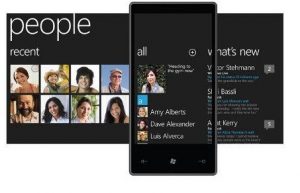 Tiles.
I can't write enough of what I can do with Tiles. Tiles, icons in other words, is very powerful. From calendar to direct contacts, I can pin anything on the home-screen as a Tile. Some of the default apps have animated Tiles, and these are visually appealing.
With Mango update almost here, the neatly organized Tiles will be a big deal for me.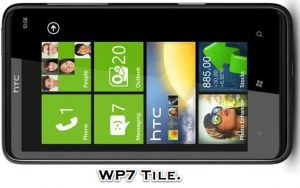 E-mail, Outlook, and more…
Built-in outlook integration, the default calendar app, and the ability to set-up multiple e-mail accounts are a valuable addition to WP7. Because of the font used in WP7 OS, reading and browsing the internet is a pleasure.
Excellent Hardware.
Thanks to the stern guidelines outlined by Microsoft, every Windows Phone 7 has a solid hardware under its hood. With the combination of excellent hardware specs and the beautiful UI, WP7 phones are lighting fast and very responsive.
Microsoft Office
Not only can you open but also create Word, PowerPoint and Excel documents on the fly. Also, formatting, saving and sending documents is only a few taps away. As a blogger, the robust Office app is one of my favorites.
Mango Update.
The mother of all updates, Mango will be unleased this September. I can go on and on about what's in store with the new Mango update. In short, this is a huge update backed with extremely innovative features. Mango is powerful. Mango is awesome. And probably tasty!
Multitasking.
Not exactly pure multitasking but WP7 OS phones lets you resume the application where you left them — which is why WP7 doesn't need multitasking at all. Here's a video explaining how WP7 OS works:
Fonts. Notifications. App resume capability. Marketplace. Instant music player. There's a lot more I love about WP7 OS. But there's some beef, too. My biggest gripe is the number of free, quality apps. There are a couple of paid apps, which I assume works only in the U.S. Also the lack of customization can be difficult to comprehend.
However, most of the minor issues will be dealt and fixed when the phone is wrapped up with the Mango update. So, here's my final say: Windows Phone 7 is aesthetically elegant, simple, and powerful.
I've used iOS, Android, HTC Sense and several UI's and launcher in between that tends to alienate the experience. With WP7, it feels different. WP7 mobile OS is solid.
Yes, it always feels good to switch to a new OS. This might be bit weird but all of a sudden, after switching to WP7, I feel like Harry Potter.
Seriously, I love my Windows Phone 7. Share the same feeling? Let me know.