To create a new account on Demonoid, you either need to wait for open registration or get demonoid invitation code, which, of course, is hard to find. However, once you have account you up and running, you still won't be able to generate any invitation code though.
There are reasons why demonoid limits the code invitation creation process and by now, if you've a demonoid account, you'd have notice a message appears on your demonoid panel:
Invitation code list:
No invitation codes found. You can not create more invitations at the moment Invitation codes are limited based on time since last creation and other factors. Please check back this space, you'll be notified here when you are able to create an invitation again.
Why can't I generate Demonoid Invitation Code?
While checking out the private demonoid forum, one of the member had this question on why was he unable to Create a New Invitation Code from his account. The reasons stated by one of the senior member are here: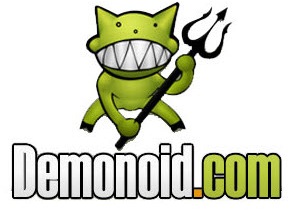 Firstly, it is because a demonoid account needs to be at least 30 days old before creating a code. This holds true for any user who has a working demonoid account. Also, if demonoid goes down frequently, it's best to assume that creating invitation code feature has been disabled to take the burden off the server.
Also, the created demonoid code will be expired within 7 days. The generation of invitation code are randomly done and doesn't depend on the users seeding or leeching ratio. However, if you play by the rules and escape any warnings then you do get the option to invite from your demonoid control panel in every 30 days.
Thought I'd pass this info here as I see many (including myself) who are still exploring the world of demonoid