If your Safari browser crashes, or an error is thrown right at you as you grind on endlessly to watch YouTube videos, then it's time to update your Mac's Adobe Flash Player.
The issue is not with OS X Lion but Safari browser and Adobe Flash Player. Strangely, even if the Adobe Flash player installed on your Mac OS X Lion is up-to-date, the browser crashes sometimes.
How to Fix Flash Player Crashing on Mac OS
The latest version of Adobe Flash Player has been rolled out recently. Apparently, updating to 10.3 Flash Player should clear the error you encounter while watching YouTube videos.
You need to upgrade your Adobe Flash Player to watch this video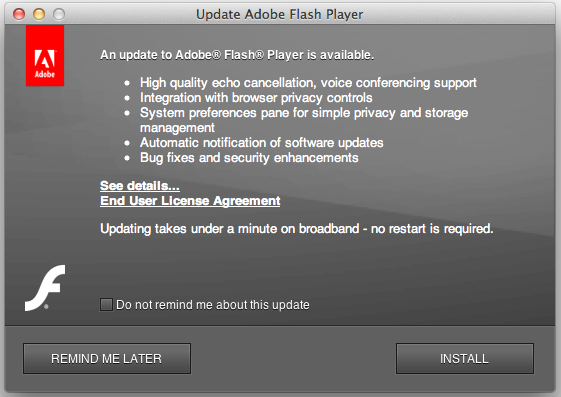 Read this post on how to update Adobe Flash Player on your Mac.
Fix issues with Safari and Adobe Flash Player
Another solution is to download the Release Candidate version of Adobe Flash Player. Do this especially if Safari browser crashes when you load Flash-based objects.
The Adobe Flash Player 11 is available as a Release Candidate, which means the product is close to a final version, and can be downloaded from here.
You have to uninstall Adobe Flash Player and then setup the Flash Player 11.
Make sure that when you are installing the Adobe Flash Player on your Mac, everything related to Flash, including browsers, are closed. Once the installation is successful, relaunch Safari browser and enjoy the seamless browsing experience.