Below you will find some of the best file sharing websites that lets you upload and share files without having to register an account. There's no need to sign up to download and upload files & documents.
Most of the email providers like Gmail and Yahoo! have increased the file attachment limit. Google's Gmail now allows you to send and receive messages of up to 25 megabytes these days, which is usually more than enough to send images, documents and a few short video clips to the recipient.
In reality, sending files via email is a secure way to transfer files.
Transfer Large Files Through Email
A large file can always be split into smaller chunks which can be later transferred via email. For instance, a 100 MB file can be divided into 5 files of 20MB each using programs like WinRar and WinZip.
This may not go down well because the recipient should have the required program to join the files. Also, the whole process can be time consuming. Simply put, to send large files through email is a painful and an expensive experience.
This is where file sharing websites can be extremely useful. Below you will find a list of top file sharing services to upload huge files without signing up for an account.
Before Using These File Sharing Sites
After having used free file uploading sites for more than three years, I know some of these sites can be shady. Although you don't have to register an account for uploading files, you may receive unexpected email message from them — these are usually promotional messages, but they are occasionally sent.
Not all of the sites indulge in such practices though. Some of the sites listed below will send no spams, no messages and works in our favor. With that said, here is the list of top sites — my favorites — that you can use for sending files online.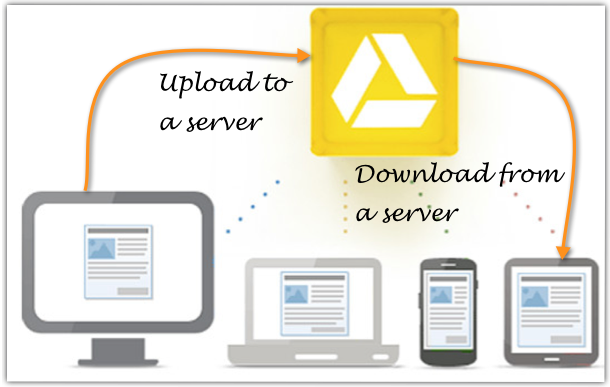 Top 20 Websites to Upload Large Files
#1. We Transfer: A web 2.0 site designed to share files of maximum 2GB size. Enter recipients email address, then your email address and add the files you want to send.
#2. Drop Send: Enter your email ID (can be any address) along with recipients' email ID and add files of up to 2GB size.
#3. WooFiles: Add multiple files of maximum 1GB size. You can also store these files as a backup.

#4. Minus: Another popular site that lets you download unlimited files while the upload limit is 2GB. A simple drag and drop is all that you need to do.
#5. Large Files ASAP: Similar to Drop Send, you can add files of up to 2GB size along with your and recipients' email ID. Recipient will receive the download link of the file.
#6. Transfer Big Files: Drag and drop your file of 100MB size, then add the recipients' address and hit the Send Now! button. Uploaded files will automatically expire after 5 days.
#7. Send Space: Another popular file sharing site that offers 500MB file storage. A URL will be generated after uploading the file, which can be shared with the recipient.
#8. Super Share: The site recently changed its upload limit from 300MB to 2GB per file. There's no option to add multiple files though.
#9. File Factory: The free File Factory account makes it possible to upload 50 files of 2000 MB each. You should know that these files will be deleted automatically after 90 days.
#10. Mail Big Files: The free account allows you to upload single file of maximum 300MB size.
#11. File Dropper: You can upload only one file of size 5GB and share the personal link or embed it on your website and forums.
#12. Stream File: Specify recipients' email (can add multiple email addresses), a message and select the file to send. File upload limit: 150MB.
#13. Senduit: All your uploaded files will be private. You can add files & documents of size 100MB max.

#14. Pipe Bytes:  A real-time P2P sharing site that lets you upload files of unlimited size. Recipient's download speed will be limited to 5Mbps.

#15. Send Shack: Though no upload limit is defined on the site, I was able to test upload a 900MB video file just fine.

#16. Files2u: Enter the required details and upload your files privately. An interesting feature is that you will be notified whenever the file has been downloaded.

#17. Zippy Share: The site offers 200MB storage limit. You can also set the upload as private.
#18. Wikisend: Send files of 100MB size. You can also password protect the file and schedule a delete after x number of days.
#19. Droplr: You can drop one file (no multiple files allowed) of size 25MB. After the file is uploaded, you are free to share the link with anyone. Use Droplr primarily to send images and documents.
#20. Ge.tt: You can add files of 250MB size. Although signing up is not mandatory but if you do, you can upload 2GB of documents and files.
Which Sites do You Use?
The above services and websites can certainly transfer big videos, documents and files conveniently. If I had to choose the best out of the above list, I'd prefer We Transfer (no.1) and File Dropper (no. 11).