GCF files are special file extension from Steam. Steam is a gaming client that provides legal games like Half-life, Counter strike 1.6, Counter strike zero condition and other first person shooting games that can be played online by paying a small fee. They have named these Game Cache File as GCF files and updates latest compressed games automatically. Steam client  also has an instant chatting application that can be played while playing games. But you can play these games locally without paying any money by extracting the GCF Files.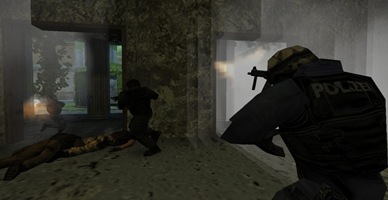 Extract GCF Files
Also if you delete these GCF files from the steam app directories then you won't be able to play the games on your local system. So you have to make use of an GCF extractor that will extract the .gcf files from the steam game folder and allow you to play these first person shooting games locally. To extract GCF files make use of GCFScape which is an free utility designed for Steam client user to extract and run games such as Half life, counter strike and so on..  .xzp, .gcf, .pak, and .wad files can be extracted using GCFScape.
So, whenever you download games from the Steam or any steam installer of your favorite game, make sure you extract the GCF files using this application. And you need 1.1 v of .net framework installed on your computer system for the program to run.