In the past we have seen some interesting twitter clone scripts for building an twitter lookalike site, and there are couple of reasons why you'd want to do that. Twitter, as a whole, has diverse content and people from almost every part of the world because it is easy to use. Imagine.. having your own microblogging website? That'd be cool and it can be done with wordpress too.
Why use WordPress themes that looks like Twitter? Because, wordpress is an popular, simple and easy to use blogging platform. Anyone familiar with wordpress can setup these twitter clone themes on their website and make it live.
WordPress Themes For Twitter
I've selected some of the best themes developed specifically for twitter on wordpress platform. You're free to download them and modify (keep the footer links intact) for your own use. Check out the demo wp themes and download them.
P2 Theme – A very popular wordpress theme for twitter is Prologue, and it's updated version is P2 which comes from the folks who brought wordpress cms. P2 has all the functionality you need to start your microblogging on wordpress.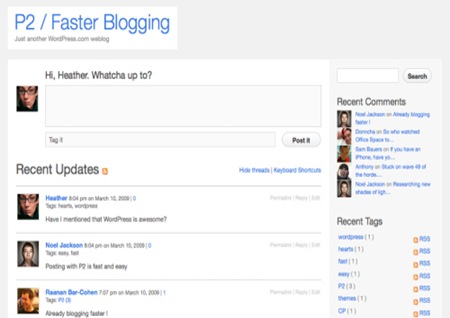 Fresh Tweet theme – Fresh tweet free theme has ditto layouts and colors of the older twitter design. Makes adding videos and networking much more easier.
ReTweet Theme – Another simple, stylish wordpress twitter theme that comes with different colors and widget support.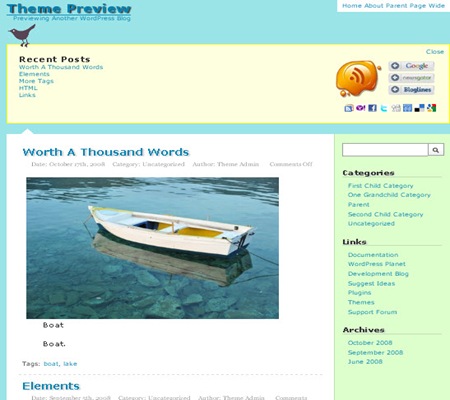 Twitter cloud Theme – Last but not the least, an perfect new twitter site clone is twitter cloud which is quite underrated with only 250 downloads. In anyway, the theme is perfect for starting an twitter type website.